What kind of entrepreneur are you? Take this fun, short quiz to find out.
Clients.
Representative List
173d Airborne Brigade
Aaron's Trees
Acoustiguide
Aetna
Alice Woo Coach
Allied Signal
Allmerica Financial
Alternative Fuels
AmandaBear Party Rentals
Amoco
AnCar Investments
An Open Heart Company
Anuleaf
At Home on Fifth
Awaken Bliss
Aztec Two-Step
Band Together
Banner McBride
Barefoot TV
Ben Ringler Psychotherapy
Big Town Productions
Blue Sky White Clouds
Bluespire
Brave Generation
Bridge to Learning
Buddy Rich Fund
Bush Brothers & Company
Cablevision
CalPERS
Carrier Corporation
CIC
Cicitta CPA
City Island Farm & Vineyards
City Island IGA Supermarket
City Island Real Estate
City Island Saloon
City Island Wines & Liquors
Clearwater Writing
Collectors Choice Music
College for Pets
Columbia University
Capitol Records
Conscious Heart
Cookeaze
Corning Incorporated
CraftLit
Dancing Fire Lizards
Daring Happiness
David Sokol Photographer
Deloitte
Denver Tea Room
Dogbrain Music
Dolphin Heart World
Early Ruth Antiques
Eliezer Sobel
Ernst & Young
E.T.A. Music
Euphoria Studios
Evolution Tools
Extra Mile Wellness
Fin Alley Arts Management
Firefly Fitness
First Nat'l Bank Anchorage
FlightSafety
Forza Fitness
GaijinWorks International
Glen Rock Vet
Goodyear
Grandpa Sheff Records
Growth & Resilience
Gruner & Jahr Publishers
Haven
Healing Arts Community
Hewlett Packard
Highland Kennel
Houlihan Tattoos
IBM
Industrial Designers Society
Inside Art nyc
Inside Out Coach
Integra Life Sciences
Integrity Seminars
JGL Wines & Liquors
JM Music
John Alden Life Insurance
John Neuner, Drownproof
JPMorgan Chase
Julia Carol rELATIONships
Jules Boonen, Medium
Just Become You
Kabarett Kollektif
Kari Samuels
Katie Agresta Vocal Studios
Kimberly Houston Ink
L.E.S. Records
Liz Ward Art
Lloyds Bank
Mass Mutual
Mastery Systems Int'l
McDermott
MCI
Mitsubishi
Nesbit Partners Recruiters
Nippon Life Insurance
NEA Credit Union
Northwest Airlines
Objectart Solutions
Ogilvy CommonHealth
Om Shalom Trio
OneStop Financial
Order Out of Chaos
Ordinary Servant
Outdoor Space Designs
Painted Desert Music
Paintpals Mosaics
Peaceology
Pennzoil
Peppy's Dream
Pepsico
Pfizer
Photography by Ron Terner
Pilates Alchemy
Pitney Bowes
PlayFate
Pratt & Whitney
PricewaterhouseCoopers
Professional Tile & Marble
Pur Fitness
Quintessence Wellness
Rawvolution
Renewal Clinic
Rescue Ridge
Richard B. Kaufman
Riverwing Healing Arts
Rossfish
Russell Reynolds
SculptCoach
Sealed Air
Shapiro Bernstein Music
Shingijutsu USA
Sikorsky Aircraft
Sourkraut Music
Spirit Airlines
Strazzera Restoration
Sue K Photo
Susan Farley Photography
The Blues Buddha
The Gratitude Place
The Haykel Twins
The 5Rhythms
Think • Laugh • Learn
Transamerica
Travelers
United Technologies
Vintage Restaurant
Verve Orthodontics
Warner Lambert
Westchester Pediatric
Westinghouse
Wordcraft
WPP USA Group
Young & Rubicam
Zero Gravity Group
Want a business that makes you
wake up happy every day?
Book a Consultation to Find Out How!
— Click Here —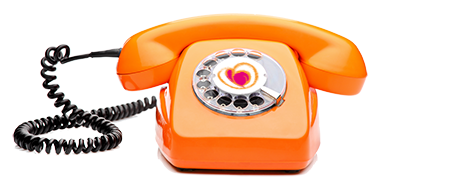 Local color | International Reach
Based in da Bronx. You got a problem with that? | © Designed with love by Colormaiden