What kind of entrepreneur are you? Take this fun, short quiz to find out.
Policies.
Terms & Conditions
The following terms and conditions apply to work engaged in with Embodyart. By using this site and entering into any relationship with us, you are agreeing to these terms.
Privacy
Embodyart values and respects the privacy, safety and comfort of clients, past, present and future. No information you may provide to Embodyart, written or transmitted, is listed, given or sold to any other firm or individual without your permission.
Project Scope
Point Person
For all projects, I require one key point person to be my weekly contact. This is typically the business owner or CEO. I've learned that this is how things best get done and it avoids having to relay information and time lags. If you've got a team you want to confer with, you're welcome to bring ideas to them and then bring me your ultimate feedback, however, projects go faster and smoother when there's one ultimate decision-maker. Decisions by committee, in general, get watered down and don't create unique, brilliant results.
Revisions
For vision work, two optional revisions are permitted after final delivery.
For design and writing drafts, two rounds of revisions are included. Revisions requested after these may be accommodated with additional fees to reflect the revised scope.
Project Timelines
A rough estimate of expected completion date is given at project outsets. See basic time estimates on the Work with Me page.
Keep in mind that creative projects are organic and as such, they move, grow and change as we work, especially longer-term projects. For long-term projects, we stay in communication about shifting timelines when this applies and together decide on shifting priorities.
I sometimes offer laser focus packages where we both block out a week to complete tasks that can take months otherwise. Ask if you're interested in this approach.
If a true personal emergency necessitates a project pause on either side, one occurrence is permitted for larger projects.
If for any reason, you, the client, delay a project longer than 3 months without clear mutual agreement, your initial deposit and any fees paid remain nonrefundable and the project is considered closed. You will be welcome to start a new project based on mutual agreement, however, the initial project's fees will not be considered part of any new project, as we need to maintain a steady flow of work to function successfully.
If for any unforeseen reason, there are delays beyond three months of our projected timetable, as with you, we will give you the option to continue or not with a revised timetable; however, initial deposits and any fees paid remain nonrefundable, as this is not a usual event, would only occur in the case of an unavoidable circumstance and we will offer you the option to continue work after any delay.
Project Changes and/or Switcheroos
Sometimes with creative work, you'll start one thing and it becomes evident that there are different things that would help your situation. Should this occur, you, the client, may request a change of direction and a new agreement may be decided upon, based on mutual agreement and availability, noting that different work requires different allocation of resources, payment arrangements and other factors.
Initial deposits and payments remain nonrefundable in all cases so that work can be structured. Deposits or fees remaining unused longer than 3 months without explicit agreement are closed and new work will receive a new arrangement.
Items agreed upon cannot be substituted for different items without mutual agreement, i.e., you initially requested a website and now prefer to launch a membership site or you booked a logo design and now would like to get going with social media. Or we planned and discussed work in detail on one brand / website and you now want to work on a different one.
This type of change also applies if you decide you want to hand off a project we started working on to a team member or bring in additional people to work on the project. Working with multiple people requires coordination and conversations and is a different project than working one-on-one with one client. 
Decisions such as these are welcome as new projects, in which case the initial project is considered closed if you don't wish to complete it. If work has already been partially done or completed (including planning which takes time and expertise), the balance of that project or an appropriate percentage will be due before new work may be begun.
Project Add-Ons: Big and Small
Sometimes as we work, especially with rich, full projects creating your entire gorgeous business, it becomes evident that there are many more things that would help your situation. These are often relatively small things, such as adding video, incorporating scheduling software, linking parts of what you do within different offerings, writing and designing individual new pages for your website, contacting people on your behalf and promoting your offers different ways. Your business is a living, breathing entity and it will always be growing and changing.
All additional work, small or large, will be estimated and charged for, as it requires expertise, effort and attention and is of value.
Instruction & Methods
I include a complimentary 1-hour optional session upon completion of website design work to show you how to use the backend of your site and make simple text edits if wanted.
In general, it's not a part of our work agreement to instruct or teach how to use software or hardware that helps create our results. If instruction is requested, it's possible, depending on schedules and complexity, to undertake this work, with associated time and fees.
If you're personally interested in how to produce results, you might like to become part of my Mastermind group, EmbodyFocus. I share lots of useful resources in that group, as do others. MORE INFO HERE.
My methods and systems are proprietary and you agree not to attempt to recreate them as your own before, during or after working together.
Software & Hardware
Embodyart uses well-chosen and tested software and hardware to produce our work. For any given client project, the software to be used will be specified at the outset and cannot be changed after agreement. We become expert in the tools we use and as such, it isn't possible to substitute a different piece of software you may find interesting mid-project, no matter how small, such as plug-ins etc. Our scope of work is for working with the tools agreed to at project outset so that timing can be gauged and results can be projected.
You are welcome to request new tools to be considered, which would necessitate an updating of our work agreement.
Printing & Pre-Press
It's standard procedure for Embodyart to perform "pre-press" and print management for print pieces we design. We've developed excellent, longstanding relationships within the printing industry and have served as a print broker for years.
Pre-press work includes setting up your files for each printer, things such as bleeds, crop marks, specifications, dpi etc.
Outside expenses for printing vary depending on the item you're printing and details such as paper, coating and inks. Print fees are separate from project fees and are due prior to printing, as printers require payment up front.
Embodyart retains the right to discontinue including print management in the future because of the painstaking work in this process and time involved.
Renewals
Annual or monthly fees for any tools you're using are the responsibility of each client, as is awareness of renewal dates. This applies to web hosting, domain renewals and any other chosen tools (e.g. course creation software etc.). Embodyart is glad to renew these on your behalf with a minimum charge to do so. This is included in my maintenance packages.
Maintenance
There's an option after project completion of a monthly maintenance plan for certain projects.  What's included is tailored to your individual situation to create an advantageous setup specifically for you. Ask if interested. Availability based on current schedule.
Project Property
Original File Transfer
If you wish to receive native application files, separate agreement must be made to do so. Files are specifically created for each project's purpose unless otherwise specified. Besides the value of creative work being based on usage and not time, this policy ensures that we can maintain the integrity of the way files are used, e.g. for printing purposes and for other, unrelated projects where numerous new, unforeseen elements may arise.
Note that with resumes, I give you the native document so you can make future edits on your own if wanted. You can also contact me to make updates.
Intellectual Property
All original concepts presented on this site and in our materials remain our personal property. Permission must be obtained to quote or use any artwork. You agree not to use our language or art to convey your own concepts.
Your original work we create together is your own once created for that project only, with rights varying based on the project (see immediately below). Embodyart, as is industry standard, retains the right to show your work created as an example, with your permission granted by working together.
Rights
For logos, you are granted all rights, internationally and in perpetuity, with Embodyart permitted to display your logo as a work example. For naming projects, rights will be clarified in each instance. For all other projects, you are granted the right to use art and writing created explicitly for that project but not for other uses, for instance art created for a website used in other materials. We may gladly create a separate agreement for such use, if requested.
Products for Sale
No creative work, design, writing or concepts, may be used in a product for sale (or sold by you to another party or as part of a project) without explicit agreement.
Project Fees
Fees & Payment
All major credit cards are proudly accepted. Initial project deposits are due and cleared prior to beginning work to book your place on the calendar. Subsequent payments due are automatically processed on the 23rd of each month, based on the duration of our project. In the unlikely event that your payment does not go through any given month, you'll be immediately contacted to update your payment information. If further delays occur, work will be paused until updated information is received and cleared.
If your scheduled payment is not made within one week of its due date and we haven't set up new project parameters, your project will be considered closed and any previous fees paid are nonrefundable.
Refunds
Because of the nature of our work, which requires scheduling and blocking out time, thereby filling available opportunities once we have agreed to work together, no refunds are granted on deposits or on payments made. We are both making a good faith judgment in our decision to work together. With any creative endeavor, there's an element of trust that the end result will be welcome. This is understood to be part of the nature of our working arrangement, as we are creative dynamos working with good faith backed by experience and skill to create amazing things together.
Missed Appointments (Calls)
All projects include scheduled calls, arranged at a mutually convenient time at project outset. These calls are great for keeping us on track and generating new ideas too. We get to know each other better and the work deepens. If you have to miss a scheduled call, 24 hours' notice is required or a minimum charge will be added to your next billing cycle. Calls scheduled are time dedicated to you and can't be recovered once allocated. If I have to miss your call, I'll also give you the courtesy of a 24-hour minimum notice. 
Accounting
Note that when we work together, it's each client's responsibility to keep records according to your own accounting setup.
Embodyart doesn't provide separate year-end or project accounting records. Fees and payments are laid out at the project outset, with all parties' acknowledgement. Should you require additional copies or summary statements, those may gladly be requested for a small administrative fee.
Earnings Disclaimer
Let's be real: nothing in life is guaranteed. Embodyart believes in adding value and serving others. Our work is intended to help you create a thriving business and to make a difference in the world. By law, we cannot and do not make any guarantees about your ability to get results or earn any money with our ideas, information, tools or strategies. It takes commitment and dedication to succeed in anything.
By purchasing our services and/or products and programs, you accept and agree that you are fully responsible for your progress and results from your participation. We offer no representations, warranties or guarantees verbally or in writing regarding your earnings or results.
You alone are responsible for your actions and results, which are dependent on many personal factors including your skill, knowledge, ability, dedication, business savvy, network and financial situation, among others. By agreeing to work with us, you understand because of the nature of this work, which requires your initial business idea and ongoing involvement and dedication as well, the results experienced by each person may significantly vary.
We offer no legal, medical, psychological or financial professional advice. Any financial numbers referenced here, or on any of our materials, are simply estimates or projections, and should not be considered exact, actual or as a promise of potential earnings.
Want a business that makes you
wake up happy every day?
Book a Consultation to Find Out How!
— Click Here —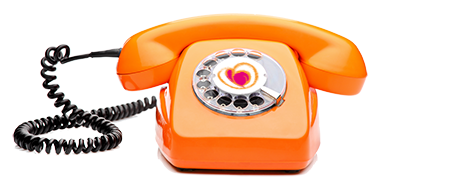 Local color | International Reach
Based in da Bronx. You got a problem with that? | © Designed with love by Colormaiden