Based on your responses, you're a
Refiner
Based on your responses, you're a
Refiner
Congratulations on being part of what I feel is the most amazing life ride you can take, that of an entrepreneur. All types of entrepreneurs are valuable, however, it's helpful to understand your strengths and to play to them. When you use your natural strengths, you can soar.
Your Style & Strengths
You're the conduit between invention and practicality. Some might say a perfect mixture. The original creator of an idea is often not the one who makes the most money (or sometimes any) from it or who totally "gets it right." The refiner is the one who recognizes a brilliant idea and knows how to run with it. Your strength lies is in knowing how to take an idea and turn it to gold.
You're a connector — with people, things and ideas. It's hard not to like you. You've got objectivity that's priceless when it comes to success. You've got an amazing blend of common sense and imagination to create wonders.
Your Challenges
You're so good at recognizing good ideas that you sometimes neglect to develop your own great ones. It's so important that you don't fall into the trap of being a copycat and try to copy someone else's success, no matter how much you admire them. You need to trust your own instincts.
The concern of the refiner is that you're not always sure of yourself because one of your big skills is recognizing brilliance in others.
Well hello.
I'm Katie
I love pesto, cats, color and brilliant, playful, spiritual entrepreneurs like you.
I'm a New York City-based entrepreneur, running my design and marketing business, Embodyart, for 20 years. I design and declutter businesses, homes and lives for brilliant, playful, spiritual entrepreneurs all over the world. I've been working primarily online since 2012.
I've got my own approach I call "internal decluttering for entrepreneurs." Have you heard it said that how you do one thing is how you do everything? There's insight in that. Getting a grip on your external clutter leads to shocking clarity in the rest of your life.
And getting a grip on your business brand, marketing,, pricing and all areas leads to the kind of clarity that creates massive success.
I'm here to help declutter your home, life and business so every day feels like bliss day.
How I Can Help
I'm your loving human lie detector machine who'll ensure you stay true to yourself and help you maintain focus while you dream big.
I call my approach "internal decluttering for entrepreneurs" and its effects carry through to your business, home and entire life. My all-in-one solution is great for the Refiner because it ensures you don't drop any balls.
DESIGN & MARKETING: My design and marketing skills capture your essence, from your brand to connecting with ideal clients through customized messaging.
COPYWRITING: I listen to you and create copy that tells your story in your voice with my ability to clarify what you may find difficult to express.
TECH DEVELOPMENT: I take the burden of tech off your plate because you mainly want to concentrate on connecting the finished product to your audience that's waiting for it. Click to schedule a chat now.
Want a business that makes you
wake up happy every day?
Book a Consultation to Find Out How!
— Click Here —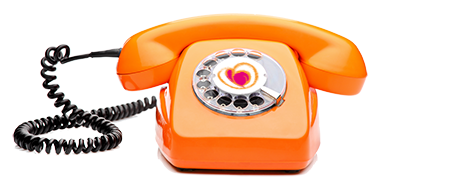 Local color | International Reach
Based in da Bronx. You got a problem with that? | © Designed with love by Katie @ Embodyart