What kind of entrepreneur are you? Take this fun, short quiz to find out.
Wholistic design, copy & tech.
Hi. I'm Katie. I create wholistic design, copy & tech plus productivity systems for brilliant, playful, spiritual entrepreneurs. 

DESIGN — gorgeous, unique brands, advertising, websites, courses.
COPY — clear, compelling copy that nails its target.
TECH — I love systems and set up smart ones for you, including e-commerce.
YOU'VE SPOTTED A UNICORN — In the design world, all-in-one ability is called being a "unicorn" because it's so rare. It's also referred to as being a "full stack" designer, one who knows technology; I include skilled copywriting and unique organizational systems that give you back your time while increasing profits, fun and connection. Everything's inter-connected: wholistic.
MESSAGE & DECLUTTERING — First I help you clarify your vision's message with words that resonate. I've developed an in-depth Value Proposition process to get to the heart of your business that makes all the difference in your brand's ability to speak to your perfect clients. You'll also start to declutter your physical and internal world.
DESIGN, COPYWRITING, TECH SYSTEMS — Next we create your brand with unique design, killer copy and smart tech systems. Website, brand identity, copywriting, logo, social media, print materials, e-mail marketing, artwork. All the pieces you need. And none of the pieces you DON'T need (let the decluttering continue).
CONNECT & SELL ONLINE — Now, we connect the dots between your products / services and clients. I love turning service businesses into e‑commerce products. I create relationship marketing campaigns and am certified in AccessAlly course building software for recurring revenue. My productivity system, EmbodyFocus, is created to serve you. Raving fans await.
How it's affecting entrepreneurs.

"Katie's an inspiring blend of wordsmith wizard, graphic ninja and business genius…
— Kari Samuels, Intuitive Counselor & Happiness Coach, Carlsbad, CA
"Any room Katie's in should be called the 'living' room…
— Richard Kaufman, Ad Writer, NYC
"Among the most talented and versatile resources we have had the pleasure of calling upon…
— John Zweig, CEO WPP Group, NYC
"Exactly what our market place needs…
— Patrick Anderson, Ontraport
Santa Barbara, CA
Wanna know how your business
could be more fun and profitable?
Book a consultation to find out!
— Click Here —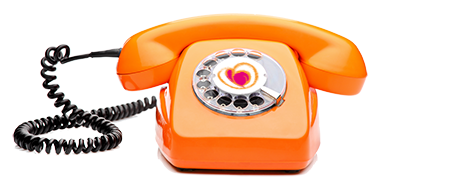 Local color | International Reach
Based in da Bronx. You got a problem with that? | © Designed with love by Colormaiden