"An incredible designer and fabulous writer…
Love the website! Katie's an incredible designer and fabulous writer. Our website she created is award-winning quality, for the combination of fantastic writing and creative design. Absolutely incredible! An amazing talent!"
— Elise Vazquez
Glen Rock Vet
Glen Rock, NJ
I suggested and the client agreed to change the business and website name from the too long and hard to spell Veterinary Wellness Center NJ to simple, easy and clear Glen Rock Vet. We booked a great domain name too: GlenRock.Vet.
I created the tagline "Big Love in a Small Town" for Glen Rock Vet. It suits them perfectly. They're an unusually loving and fun veterinary clinic. This is a great example of how to show your personality in your brand and not being afraid to be different.
Colors for Glen Rock Vet are right where subdued meets vibrant. The client wanted lively but not super bright tones. We settled on a blue and green that fit those guidelines. Secondary palette colors include a warm brown used in the logo doggie and shades of deeper blue and green for clear typographic use.
I knew I wanted to use an original and fun feeling typeface for the main headings for this fun business. I amended an alphabet that's artwork and colorized the letters for the logo and main headings on the website and throughout materials.
The business' "Primary Statement" is the result of the Vision process I take clients through. This succinct statement forms the basis of the entire brand concept. Not to be confused with a tagline, its role is essential in setting the tone of everything else.
I wrote, designed and did all the technology setup for Glen Rock Vet's updated website, to reflect their new brand. The website showcases their great personality. It's got considerable layers of information. I incorporated videos and an article library. The website is designed to display well on desktops, laptops, tablets and phones which requires separate coding especially for the phone layout.
I added a blog to the website written by "The Cats in the Basement," who are real cats Leo and Reba.
The identity system includes letterhead, envelope and rack card along with package labels, folding business card and other items (see Welcome Kit).
We created a beautiful Welcome Kit for new clients, consisting of: 1. Folder; 2. Fancy Folding Business Card; 3. Coupon Card; 4. Bookmark; 5. Rack Card; 6. 4 Local Business Inserts with Special Deals; 5. Informational Inserts; 6. Feedback Form; 7. Cat / Dog Branded Pens; 8. Branded Label; 9. Outer Shipper with Brand Colored Crinkle Stuffing. Kits also contain treats for your pet and a treat for you.
Glen Rock Vet's Facebook business page was updated to reflect the new name and brand identity.
We carried the brand through to a new Instagram account, also "written" by the Cats in the Basement, Leo & Reba, in keeping with the brand's fun style.
I turned Glen Rock Vet's forms into simple, good-looking, easy to fill in online forms. They get used all the time and the new client form submissions are significantly up since the new site with these forms.
Want a business that makes you
wake up happy every day?
Book a Consultation to Find Out How!
— Click Here —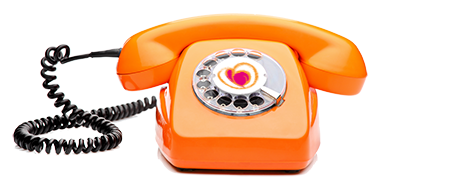 Local color | International Reach
Based in da Bronx. You got a problem with that? | © Designed with love by Colormaiden