What kind of entrepreneur are you? Take this fun, short quiz to find out.
E-mail marketing.
— Click images to see layouts —
becky sample
becky welcome
haven potluck soup
haven potlucky
haven winter
haven brand announce
Embodyart when wrong is righ cover
Embodyart questions
andre open
andre coupon
andre giraffe manor
andre celebrate
lisa 2
lisa costa rica
waffle king
waffle queen
glen rock emailing
ben one email
idsa three
idsa example
EnLIST your customers.
E-mail marketing is a key component for businesses today. Everyone looks at their e-mail so getting into your customers' in-boxes is a great way to connect. You can allow customers to know who you really are, what you stand for and what you offer that's valuable.
Let people know about things you're doing they'd like to hear about, specials and events they'd enjoy. Consistent connection with your clients is the second half of maintaining an effective website and online presence. Emailings are a way to stay "top of mind" with your clients, to show the depth and humor of your brand.
You need an e-mail provider to stay in compliance with search engines and to be confident of deliverability rates. You don't want to be banned by a search engine. You don't want to annoy customers by not having an unsubscribe button and other expected features.
Theme & Variations
This is my name for creating a well-thought-through campaign. A consistent theme with enough diversity to engage your customers gives you a distinct advantage.
Elements of a Campaign
I help with all aspects of your e-mail marketing, including your:
Opt-In Forms on your site that look great and engage to attract leads
Freebie offer(s) to entice signups
Headlines, Copy, Art and Theme of your mailings geared to your market
Pre-Headers — the text that shows up next to the headline in in-boxes
Branding elements that coordinate with your overall brand
List setup and segmentation
E-mail Host choice 
CRM (customer relationship management) system options
Tags within your CRM based on opt-in offers and client responses
Automations — setup of sequences / campaign(s) 
Timing of sending messages e.g. best days and hours
Writing for Engagement
Consistency creates recognition and comfort; variety allows engagement and attention.
Smart marketers throughout time say that the most effective way to speak to your clients is as if you're talking to one close friend. Don't sound like you're addressing an auditorium or readers will zone out. The right tone has been described as "pillow talk" because it works to imagine you're right next to your mate and talking to them confidentially.
Besides tone, there are tips about wording all parts of your campaigns so your message calls in your ideal clients. These include:
Subject lines
From address
Titles
Copy that engages
Calls to action
Fun
Search Engine Tips
I can help you avoid mistakes with search engines. There are considerations you wouldn't know without experience that are important to take into account to protect your list when sending group e-mails.
Artwork + Style
You don't have to send fancy e-mail campaigns to be effective. While I show a bunch of poster-style e-mailings in the portfolio here, I also love sending simple campaigns. Sometimes it works better for e-mails to look like notes from a friend. I like a mixture too, where the overall note is simple with one or two pops of art. Let's discuss which style will work best for your audience.

 We've attracted countless customers with Katie's emails…
We've attracted countless customers through the site and brand Katie created for us. Our e-mail signups continue on a daily basis thanks to the opt-in she designed for us. Katie's joy of life comes to light when you start talking pets with her. We had such a good time putting together the website. If you're a person who enjoys the process as much as the finished product, Katie's your go-to girl.
— Andre de Garmeaux
Highland Kennel
Howell, NJ
My Preferred E-Mail Provider
You need to use an e-mail provider to send any more than about 25 emails or you could get blacklisted by search engines for spamming.
I've used many vendors including MailChimp, MadMimi, SendinBlue and others.
For entrepreneurs ready to commit to exceptional client relationships, using a CRM (customer relationship management) system can be business and income changing. CRMs do much more than send e-mail but e-mailing is a key component of their structure. Ontraport's my favorite. (I'm an affiliate. Click to sign up.)
Ontraport lets you:
TRACK: Track and respond to clients' specific interests automatically
CAPTURE: Set up smart forms to easily capture e-mail addresses
CONNECT: Create gorgeous, customized e-mail marketing campaigns
AUTOMATE: Tag clients to automate work flow responses and dig down into interests
And much more
Get in touch to discuss.
Want a business that makes you
wake up happy every day?
Book a Consultation to Find Out How!
— Click Here —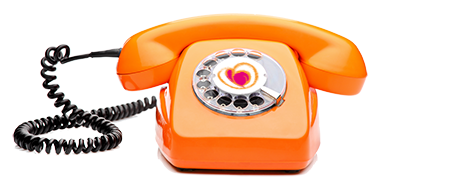 Local color | International Reach
Based in da Bronx. You got a problem with that? | © Designed with love by Colormaiden