What kind of entrepreneur are you? Take this fun, short quiz to find out.
conscious heart with type
Symbolic heart & soul.
Logo design is particular. The best logos are simple and yet convey a lot. They're also arguably the most in-depth undertaking of all the many communication elements because they say so much with so little. Your logo forms the basis of your whole brand. The colors, style, typographic choices.
You'd be amazed what evolves for you out of a logo.
Logos signify and present to the world the essence of your product or business. 
Nothing's more powerful than a symbol. Logos are the symbol of your love for your business.
Award-Winning Logos
My logo design work has been featured in design annuals.
I've created marks (aka logos) for clients in many industries: healing arts, pet-related businesses, aerospace, music, finance, airlines, talent, advertising, photography and more.
If you don't have a great logo, no matter what business you're in, consider creating one. It'll up your game. It'll make you feel proud. "Life imitates art" is a paradoxical truth. This applies to your logo. Honor your brand with a great logo and watch as your game rises.
Logos, Logotype & More Types
There are different types of logos that work well in different circumstances. Logotype is when a logo is primarily comprised of type. Which doesn't mean the logo can't be striking and clever still. A famous example would be Coca-Cola with its former century script type treatment.
A simple swoosh like the Nike logo can be dramatic. But don't just imitate a famous logo, which produces flat results because the essence and inspiration belongs to another company. Your logo needs to be as unique as you. Steal ideas, by all means — just "steal like an artist" and make them your own.
Many artists, photographers and writers like to set their name in their own handwriting or a stylized version of it or a hand drawn font that has great style.
Fun, Mystery, Curiosity & Depth
Have fun with your logo. An established business might want to show their unexpected silly side. A techno product might want to show that they're also human-oriented. I can help you decide what will work well to attract your ideal client and offer unusual suggestions.
Experience
I've worked on large corporate redesigns, respecting the value a company has built while at the same time refreshing their current identity and looking towards the future.
A great logo is the right starting point for your brand. It invites your customers to notice you. It attracts your ideal client to want to work with you.

 Looking at the logo etched into our water bottle, it honestly took my breath away! I love it; we all love it."
— Sam Kovalyov, Haven

 Damn she's good!
HUGE THANK YOU to Katie for designing my
spectacular logos!
Katie's fun to work with, is super creative and has tons of knowledge about branding and logos. I absolutely adore them! Thanks again, Katie, you're awesome!"
— Kathleen Atkins
Houndstooth Pets

 Looking at the logo etched into our water bottle, it honestly took my breath away! I love it; we all love it."
— Haven
 Katie's a logo genius. She did great work for me."
— Shine Your Light
 Still on a high from seeing our logo today."
— Renewal Clinic
Want a business that makes you
wake up happy every day?
Book a Consultation to Find Out How!
— Click Here —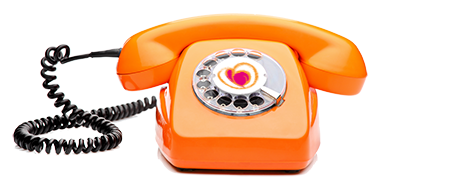 Local color | International Reach
Based in da Bronx. You got a problem with that? | © Designed with love by Colormaiden