What kind of entrepreneur are you? Take this fun, short quiz to find out.
I Love Seeing You Get Your Next Job
Freud famously said yuo need good work and love to feel fulfilled. Seems true. We spend the majority of our time at work. Having a job you love is key.
Crazy Good Results
People consistently report back that they've gotten interviews and jobs from the resumes and cover letters I write. I know how to put your best foot forward.
It's deeply satisfying to help you this way. The success rate is phenomenal.
For anyone who doesn't run their own business, your resume is vital.
For Wherever You Are in Your Career
I write for people at every stage and in all types of industries, from those in college looking for summer jobs to people retiring and wanting to continue to do interesting work.
I've written for people who don't consider themselves good at language but very good at their jobs. I've written resumes for professionals who had never before put together a resume. I've written resumes for people who are dumbstruck at the idea of summarizing their decades of experience.
I've written acting resumes for people starting with zero credits (yes, we can do it). I can write from scratch or revamp what you've got.
Changing Careers and the Perfect Job
I help people move into new fields and position their past experience so that it shows strengths and not a lack of direct experience. I help people changing careers, people unsure of what they want to do and those targeting a specific job they know is a perfect fit.
I Know What to Present
Writing resumes allows a glimpse into people's lives. I make sure you show yourself off well. There are simple, effective ways to write a resume, focusing on what employers want to see and making it easy for them to skim.
A Beautiful Clean Format
I know the correct format for different types of resumes, including actors. Most industries prefer clean, concise layouts, however, for some professions, such as those requiring home visits, including a photo makes customers comfortable.
Cover Letters that Snag Interviews
I write standout cover letters that get you interviews. I have a simple, effective formula that ensures an employer will want to talk to you.
Crush Online Applications
Many large companies have sections of sites devoted to recruitment. Finding your way through the details of these can be mind boggling; they often include psychological tests and forms. I help clients fill out seemingly ominous online job applications.
I make it possible for you to apply for whatever job you're best suited for, no matter how involved the application process.
Keep Your Files
I write and lay out your resume and cover letter in Word so you can edit it in the future and include a .pdf for e-mailing and uploading. If you'd like a more artistic design, I work in InDesign and Illustrator.
Boom — Done
Let's put together the resume and cover letter that will land you the job you'll love. Boom. Done.
Real people. Real results.
 LOVE THIS! This resume is absolutely amazing!
I never knew I could seem so interesting on paper. haha. You are an artist! Thanks so much."
—Nicole Cahill, Accountant
Bronx, NY

 Katie is able to take the raw "clay" of my talking and turn it into pure poetry. Both Katie's cover letters resulted in interviews [and a dream job]."
— Joanne Delaney
Social Work Administrator
Bronx, NY
 Damn she's good! What an amazing job Katie did for me. I am so impressed. Thank you, thank you, thank you."
— David Sobel
Writer
Flemington, NJ
 I love love love what Katie did! Smart editing."
— Richard Kaufman
Ad Writer
NYC

I've got a great new job and if it wasn't for Katie with that resume — because everyone loves that resume — I wouldn't be here now. I talk about Katie and recommend her all the time."
— Sandra Thomas
, Memorial Sloan Kettering, NYC
 YEAH!!!!!!! I'm a Registered Therapeutic Counsellor. Thank you so much for your help with all this!!"
— Jeunesse Pearson
Counsellor
BC, Canada
The CEO | Dream Job Package
Resu;me, Cover Letter, LinkedIn Deluxe
Resume written & designed
$2k
Cover letter written & designed
$1k
Final files in Word & PDF
$1k
LinkedIn deluxe profile
$3.5k
 with media, links, custom sections
Online job application (simple)
$199
Online job application (complex)*
$499
*Price varies based on complexity
Want a business that makes you
wake up happy every day?
Book a Consultation to Find Out How!
— Click Here —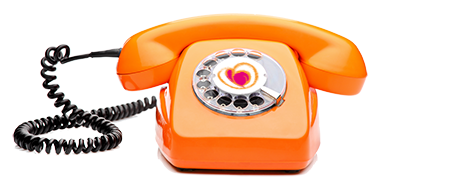 Local color | International Reach
Based in da Bronx. You got a problem with that? | © Designed with love by Katie @ Embodyart