How it started
I started loving rugs around 2004 after moving apartments a bunch of times. During this process, as a graphic designer, my interior design jones reared its head and finally rugs presented themselves as a beautiful finishing touch.
When you're first starting out, rugs are not a necessary life element, however, they add warmth and art to a home so at some point, if you love design, you'll find that rugs are a welcome addition to your life.
How it evolved
My first mill, located in Asia, came to me through a mistake. I ordered a beautiful rug from Florida online and months later, it hadn't arrived. The store stopped returning phone calls. Frustrated, I found my way to the distributor, a gracious man who at the time was running the office for what ended up being my mill.
As a graphic designer with a high tolerance for rejection, I asked the friendly Raphael if he needed any rug designers. He said, "Well, we don't hire designers but we work with them. Come to our office and I'll show you." Figuring what the heck, a beautiful relationship began.
Without my first mill, these rugs may very well never have happened. But they did, they do and they are. The ordered rug eventually arrived months later in the wrong color.
Embodyart rugs are 100% wool
Soft and durable, wool rugs are warm in winter and cool in summer. Wool rugs can be tufted, looped, sheared, woven or knotted. Wool cleans well and is strong and durable while also soft and comfortable under foot, making it ideal for pretty much any room and purpose, from hallways to offices to bedrooms. Our rugs are made from 100% New Zealand wool, considered the finest resource for rug textiles.
Hand-tufted construction
Rugs can be constructed many ways. They may be machine or hand-tufted. Our rugs are hand-tufted or hand-looped. This creates an exceptionally soft rug made of yarns drawn through a heavy backing. Tufted rugs are sheared on top, creating individual strands and a dense, plush pile. Tufted rugs come in different gauges.
How to care for your rugs
Caring for your hand-tufted or hand-looped rugs is simple.
Spills
If you spill something on your rug, dilute the spot with water or seltzer, then soak up immediately with paper towels. If necessary, spot clean with a mild cleanser, such as Woolite.
Shedding
When they're new, hand-tufted rugs will shed lint. Don't worry; just vacuum regularly. The rugs will last years and look great.
Loose threads
It's important to cut rather than pull any loose threads.
Rug pads
Rug pads are recommended to minimize furniture marks, to keep rugs from sliding and to reduce wear.
Fair trade
Embodyart is committed to producing materials in a conscious manner, with respect for natural resources, sustainable and recycled materials and fair trade and working conditions.
Safety
All dyes and materials used in the making of our rugs are 100% safe for children, animals and you.
Wholesale inquiries
Contact me to inquire about your own rugs. I can create any size order, from a small wall hanging to a grand hotel installation. I look forward to connecting with you.
Paying it forward
A percentage of all animal art rug sales goes to Paulie's Pets, created to honor our pet-loving friend. Funds help the Westchester Humane Society place slightly harder to adopt cats and dogs in their forever homes. When you adopt a Paulie's Pet, you get a year's worth of free food along with your new best friend.
Wanna know how your business
could be more fun and profitable?
Book a Consultation to Find Out!
— Click Here —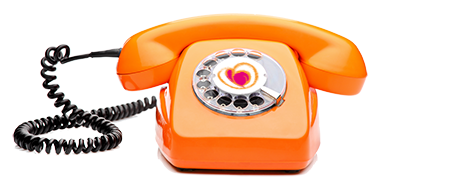 ©Designed with love | featured rugs by Embodyart 
Local Color • International Reach
Based in da Bronx. You got a problem with that?
Serving you internationally.
©Designed with love
featured rugs by Embodyart 
Local Color • International Reach
Based in da Bronx.
You got a problem with that?
Serving you internationally.
Caution: Leads to focus and "internal decluttering."
[overlay_content unique-id = '689']