What kind of entrepreneur are you? Take this fun, short quiz to find out.
web drownproof with amazon
Richard B. Kaufman, Writer
Get more than just a pretty home page.
Mobile & Human-Friendly
It's important to me to create a site for you that really feels like you. I get feedback that I'm good at this. I know how to translate what matters to you into a great site.
I design on 4 screens at once (desktop, laptop, tablet and phone) to be sure your site functions well on all platforms.
I'm a Photoshop expert and provide original illustration at times. I create original graphic art for you.
Gorgeous is Just the Start
Your business' website speaks for you when you're not there. Kinda important.
The brand your site reflects gives your audience the flavor of your values, your likes, your interests, your expertise, your quirks.
My design experience is here to help showcase your uniqueness.
Let's Make You the Web Home of Your Dreams
A website can be simple or complex. You may want just a cool, simple landing page or you may want a site with many layers, full of search-engine-friendly information.
Or maybe you're looking to create your membership or course portal. I'm proud to be a certified developer in AccessAlly software so we can create the online home of your dreams.
Words Matter
For the majority of sites I design, I've written all the copy or edited it extensively. My clients like that I fit things together.
For all the writing I do with you, I get YOUR own voice out there. I know how to listen and communicate what you mean in words that resonate with the audience you crave. Your uniqueness will be seen, heard and felt.
I Take Care of Tech
People often comment that my sites are easy to navigate. One of my skills is being able to take a complex business structure and break it down into how a website visitor will easily take it in.
E-Commerce
I've helped clients seriously increase revenue using e-commerce.
Custom E-Commerce Sites
I build customized Shopify sites after extensive testing of options. While Shopify is a hosted solution, its superb shopping and SEO capabilities make it the clear winner for me (took a lot of trial and error). If you just need to sell a couple of items, the simplest approach is adding PayPal buttons, which I can brand for your business and connect.
AccessAlly, the membership site software I use, has elegant built-in e-commerce so if you're using that, we can also use those order forms for other products and services you'd like to sell.
I also set up carts using Ontraport if that's your CRM (see Courses).
Accepting Payments
All the e-commerce software above accept payments using both Stripe and PayPal Payments Pro. You'll need an SSL certificate to accept payments, which I'll install for you.
I can help you choose the easiest and best functioning solution for you.

 The site portrays exactly the feeling and ambience I wanted…
Katie did an amazing job creating my beautiful website! The site portrays exactly the feeling and ambience I wanted. Katie put together all the key components of my business with an elegant flair. Thank you!"
— Margo Seymour Sparto
The Denver Tea Room
Denver, CO
Client Attraction Technology
Want a great opt-in? Of course! (Ask me if you don't know what that means.) I'll connect video, credit card processing and scheduling software, as needed.
You may need forms that connect with your mailing list. No problem. I love coding forms because I love making them elegantly easy for your clients to use.
Putting it All Together
I've created 100s of websites and grown from using HTML to WordPress and CSS. I'm a designer and writer who's also good with technology. I'm comfortable with code. I make the tech side of things easy. I love making things work so you can achieve your goals.
Want a business that makes you
wake up happy every day?
Book a Consultation to Find Out How!
— Click Here —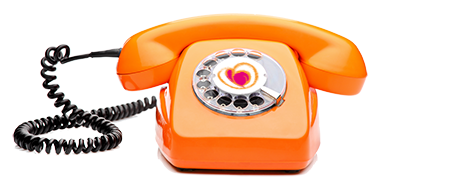 Local color | International Reach
Based in da Bronx. You got a problem with that? | © Designed with love by Katie @ Embodyart