What kind of entrepreneur are you? Take this fun, short quiz to find out.
Frequently asked questions.
How'd you learn all this?
I'm one of those people — as are my clients — who's always learning. That'll never stop.
My learning in design, marketing writing and technology started when my just out of college plans to be an actress weren't inspiring to me. I dove into Mac computers and the art they could help create (especially typography) and found myself immersed for 14 hours without a problem so I knew I was onto a passion. My writing's consistently gotten great responses and is fun and easy for me, a clue you're doing something right.
Some say my remarkable grandfather who I never knew, Norman Bel Geddes, is in my genes. An industrial designer, he designed the 1939/40 World Fair's wildly successful Futurama exhibit, the groundbreaking Chrysler Airflow car, worked with President Roosevelt on the modern highway system, invented the stage spotlight, designed chic Art Deco home furnishings and barware plus coined the term streamlining. I'm humbled at any comparison.
Design, words and technology to support them covers so much ground in our world; they keep me interested.
How did Embodyart evolve?
Embodyart began in 2001 and has grown from primarily offering design services to quickly adding copywriting and adding more tech as chops grew.
In 2017, I got certified with AccessAlly for building online courses and memberships, a three-year-long journay of learning and growth that's one of my favorite things to do.
In the early 2000s, my pattern was to have one major corporate client with a few smaller entrepreneurs. I love the corporate experiences I had but eventually wanted to work more with entrepreneurs.
In 2012, I had an epiphany and realized I needed way better and more structured systems and processes. That began a multi-year journey that led great places and hugely improved my skills and offerings.
It sounds corny but I knew I had to learn to love my clients to do meaningful work. I wasn't sure how that was going to happen but now I can tell you. It's learning to love and respect yourself as well so you connect with clients you really value and who really value you. And recognizing when it's a "no" also. That's when work is magic.
My client is a brilliant, playful, spiritual entrepreneur and we have so much fun creating valuable, original business. I'm immensely grateful. The mistakes and missteps are all part of the process, grasshoppers.
How far in advance do I need to book?
To schedule a consultation, I'm booked a week out. Just check the calendar here. For larger projects, it depends. I only work with a handful of larger projects / clients each year and many continue for years. So let's talk if you're interested so we can get planning. For smaller projects, I may be able to fit you in so definitely book a consultation.
How long does a project take?
Rough timelines are as follows:
Courses / memberships: 3–4 months

Pro brand: 6 months

E-commerce: 3–4 months

Total package: 12 months

Dream job package: 1 month

Tasting menu items: 2–4 weeks

Custom projects will be estimated. 
What if I need something that's not listed?
Anything you need communicated I can create. If you look in the Print portfolio, you'll see how many items I've created in that media alone. It would be impossible to list everything I've made on this site. Look through the Portfolios and if you want to create something not there, send me a note. The sky's the limit. Board games, exhibitions, car wraps… just call. 
If I want something simple like a business card, can I get that?
I'd love to make you a great business card, as you can see in the Print portfolio. Smaller items usually require a thought-through brand so if you've got a brand you love or want to create one, let's talk. You may need other things to support what you thought was a little thing. I'm happy to talk it through with you. I've got a bunch of smaller items listed under the Tasting Menu in the Shop.
How do I pay you?
All payments are accepted by credit card, set up at the project start. Your initial deposit is processed upon project acceptance. Subsequent payments are automatically processed on the 23rd of each month (or an agreed-upon date) until completion.
What software and tools do you use?
Countless hours spent testing and researching tools for the best solutions have led to great systems. I use the following essential software:
Basecamp for project management
WordPress with the Divi theme for web design
AccessAlly for course / membership sites
WPEngine for web hosting
Adobe Creative Suite for art and design
Ontraport CRM for e-mail marketing and automation
Gravity Forms for online forms
Plugins and coding tips are researched continuously. I'm also a typography and font expert with 10s of thousands of fonts in my library. 
I design on 4 screens at the same time: desktop, laptop, tablet and phone — to make sure your site and materials look and work great on all devices. I'm an all-Mac designer forever. I read marketing books. I'm always learning.
Are there any outside expenses involved?
Depending on your project, there may be relatively small necessary outside expenses. Examples are:
Websites & courses require (renewed annually):
Domain name (about $20/year) and a second or subdomaiin for a course
Web hosting ($35 / month with 2 months free paid annually)
SSL certificate for security; included with my web host (normally around $99/year)
Divi theme (discounted through me)
Stock art copyright-free imagery for unlimited use (one-time charge of $169) — well worth no worries about copyrights
Plugins ($10 to $99 range and many I use are included for you at no charge)
A CRM, e.g. Ontraport is needed for your course or membership (cost varies based on list size)
You may want:
Acuity scheduling software (approx. $14/mo)
Wistia or Vimeo video hosting if you use video (varies based on options)
Soundcloud if you'll use audio (free or paid)
For print jobs, I've got established relationships with printers to get you great pricing for great quality. 
Do you maintain my site after it's completed?
Many clients choose to have me maintain their sites after we've built and designed it. I'll offer you a custom solution where besides updating necessary software monthly, I'll include tasks you'd want anyway like updating a menu or something particular to your business, to make it a win/win deal.
Anything else I should know?
If you book a Tasting Menu item and love love love it (which I'm confident you will) and you continue with an Innovator, Rockstar or Moneymaker package within 2 months, I'll CREDIT THE FULL COST OF YOUR TASTING MENU ITEM to your new package. That's like getting your Tasting Menu item for free! (See Tasting Menu items in the Shop or ask me.)
Got a different question?
If there's something you'd like to know or are curious about, please ask.
Want a business that makes you
wake up happy every day?
Book a Consultation to Find Out How!
— Click Here —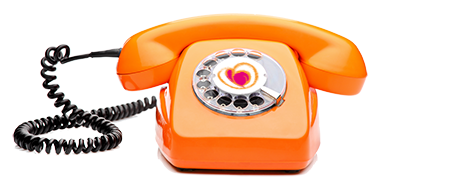 Local color | International Reach
Based in da Bronx. You got a problem with that? | © Designed with love by Colormaiden