What kind of entrepreneur are you? Take this fun, short quiz to find out.
Print still speaks.
While online communications are a part of our daily lives, there still exists a place and purpose for beautiful printed materials. Some print needs have lessened as a result of the growth of electronic messages and others have evolved.
People still hand things to each other, still meet face to face and still go to trade shows where you need to have effective materials to showcase your business.
Your print materials work well when they echo online communication in style and tone, noting the differences each medium dictates. Each medium requires design and marketing insight I've got the experience to provide.
Contact me for suggestions about what items can beautifully connect with your ideal customer.
Print items.
Advertising
Print ads I've designed and written run in local papers, glossy magazines and trade publications. I also create online ads. See more in the advertising portfolio.
Bookmarks
I have a "thing" for bookmarks because people like to pick them up easily, you can say a lot in a little space,, they're useful and people tend to hang onto them. I create bookmarks with price lists and that serve as giveaways. They don't cost much and they deliver big results. Your clients will save bookmarks and put them on refrigerators, keeping you front of mind.
Brochures
Trifold, bifold, wire-bound and saddle-stitched, I've created brochures for a wide range of businesses. Unusual shapes, such as squares, can work well when mailing in a standard envelope is not required.
Business Cards
A memorable business card is the easiest investment you can make. I specialize in foldout cards that get great responses. Vertical or horizontal, I recommend two-sided cards so as not to crowd information.
Calendars & Planners
I've got a thing for mini calendars because I find them so much more convenient to put on your desk or keep on the fridge with a magnet without taking up too much space.
Paper planners are much loved by many people, even when great electronic versions exist — and you can create both. I often use the striking photography of my associated photographer, Miguel.Photography besides creating unique graphics.
Envelopes
In the world of direct marketing, it's said that the envelope is the most important piece. That's because if someone doesn't open your envelope, it doesn't matter what's inside. I help you get noticed with great outers for your innards.
Folders
Gorgeous folders keep materials together. I produce, glossy, matte or textured folders.
Forms & Surveys
Organizing complex information and designing a form or survey so people will respond is a skill. I love organizing your information so that people can take it in easily and use it. I create surveys that receive unusually high response rates. These can be online also.
Flyers
Flyers are a simple way to get results for small businesses, from music lessons to after-school coaching, massage and more. I've helped local businesses create neighborhood flyers that stand out from the crowd. This is a lovely, "grass roots" approach.
Greeting Cards & Notecards
My own card designs have been sold in gift and paper goods stores (e.g. Paper Access). I create intimately-sized (e.g. 4″ x 5″) custom stationery for personal notes to friends and clients. People appreciate the personal touch; it can help bring in business.

 Success directly related to Katie's efforts, insights and knowledge…
"Success directly related to Katie's efforts, insights and knowledge. Katie, my collaborator and energizer bunny of creativity and marketing IS AMAZING!!!! She rocks BIG time. I'm deeply grateful. Katie listens to what I say and what I don't say and hears me. It's an amazing collaboration… I'm learning a lot alongside her, besides having a friend who knows how to live in the business and creative worlds at the same time."
— Lisa DeLand
Dancing Fire Lizards
Austin, TX
Invitations
E-mail marketing, while one of my main offerings, has not replaced mailed and printed invitations. I'm often called on to design invites for parties, weddings and events. These can be online also, whether with an event service or sent through your own e-mail provider.
Letterhead & Labels
Labels can serve many purposes.Save money by designing the right label for your needs. An oversized label can go on an envelope large or small, on a shopping bag or folder too and meet multiple needs. I create electronic and printed letterhead. A consistent brand helps clients remember you.
Menus
Great menus make food even more delicious. I create them for caterers, restaurants and events, online as well. Online menus require detailed tables to be aligned properly, something I love doing for you.
Newsletters
Long and legal, short and sweet, I get your news where you want it to go and help it look good when it gets there. E-mail is primarily used for sending timely news / staying in touch and I create fully branded e-mail marketing campaigns. It's nice to be confident your print mailings echo your e-mailings and vice versa while recognizing the requirements of each medium.
Postcards
Commonly used for workshops and events, postcards are a simple way to share information. Choose a size that works well for your needs, whether mailing and keeping postage costs in line or bringing to local businesses and fitting on counters. See rack cards below too.
Posters
I create posters for events, lectures, gigs, openings and other announcements. I create posters for indoor and outdoor display, with the finish needed for each environment. I know how to size your poster for the environment in which it'll be seen.
Rack Cards
Called rack cards because they're sized to fit in rack displays, I love creating these cards. Useful in a similar way to a trifold brochure (can be mailed in a #10 envelope), with more display and design power than the average postcard and more affordable than printing a brochure, I recommend every business have a rack card to give out to customers and leave in local areas.
Want a business that makes you
wake up happy every day?
Book a Consultation to Find Out How!
— Click Here —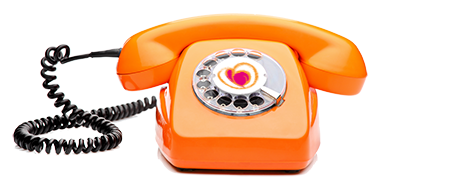 Local color | International Reach
Based in da Bronx. You got a problem with that? | © Designed with love by Colormaiden